Rallies and public gatherings often attract large crowds with diverse perspectives and emotions. While such events provide an avenue for peaceful expression, ensuring the maintenance of peace and security can be challenging. One effective tool used in these situations is the mobile phone blocker. This article explores the role of mobile phone blockers in maintaining peace during rallies, examining their functionality, benefits, and potential impact on crowd management. By disabling the communication capabilities of mobile phones, these devices offer a means to mitigate potential disruptions and enhance the overall safety and tranquility of a rally.
Understanding Mobile Phone Blockers
Cell phone blockers, also known as jammers, are electronic devices designed to interfere with the normal operation of mobile phones within a specific area. These devices work by transmitting signals on the same frequencies used by mobile phones, effectively disrupting their ability to send or receive calls, messages, or data. Mobile phone blockers can operate on various frequency bands, targeting specific mobile networks technologies such as GSM, 3G, 4G, and others.
Maintaining Peace and Order
Preventing Unwanted Distractions
In a rally, the use of mobile phone blockers helps prevent distractions caused by incoming calls, text messages, or social media notifications. By temporarily disabling mobile phone communication, attendees can focus on the purpose of the rally and engage in meaningful interactions without interruptions.
Minimizing Disruptive Behavior
Mobile phones can be used as tools for incitement or coordination of disruptive activities during rallies. By blocking mobile phone signals, organizers can reduce the likelihood of such behavior, promoting a peaceful environment for all participants.
Controlling Information Flow
During a rally, the dissemination of false or misleading information through social media platforms can lead to confusion or even escalate tensions. Mobile phone blockers limit the spread of misinformation, allowing accurate information to be disseminated through official channels, and promoting a more peaceful atmosphere.
Enhancing Security Measures
Ensuring Safety and Security
Mobile phone blockers can assist security personnel in maintaining order and identifying potential threats by preventing unauthorized communication within the rally area. This aids in monitoring and deterring activities that could jeopardize the safety of participants.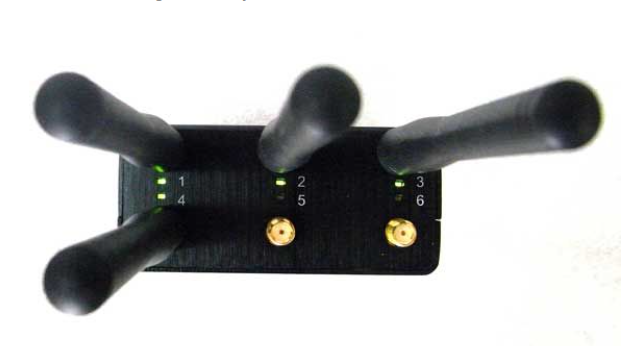 Preventing Remote Detonation of Explosive Devices
In some unfortunate instances, rallies have been targeted by individuals or groups intending to cause harm. Cell phone blockers help mitigate this risk by blocking signals that could potentially trigger remote-controlled explosive devices, enhancing the overall security of the event.
Facilitating Emergency Communication
While these cell phone blockers limit regular mobile phone usage, they can be programmed to allow emergency calls to go through. This ensures that individuals in need of immediate assistance can still make vital emergency calls, providing an additional layer of security and peace of mind.
In order to effectively implement mobile phone blockers at rallies, it is essential to rely on trusted suppliers like the Jammer Store. Here you will find a wide range of high-quality phone blockers specifically designed for various settings, including rallies and public gatherings. Their blockers are engineered to be reliable, efficient, and easy to use, ensuring seamless integration into crowd management strategies. By providing access to advanced technology and expertise, the Jammer Store empowers event organizers and security personnel to maintain peace and security during rallies, enhancing the overall success of these important gatherings.
With their extensive experience in the field, the Jammer Store understands the unique requirements of rally environments. They offer portable and stationary mobile phone blockers that cater to different crowd sizes and geographical layouts. Whether it's a small local rally or a large-scale protest, the Jammer Store has the right solution to meet the specific needs of each event.
Conclusion
Mobile phone blockers play a crucial role in maintaining peace and order during rallies by reducing distractions, minimizing disruptive behavior, controlling information flow, and enhancing overall security measures. As a valuable tool for crowd management, these devices contribute to creating a safer and more peaceful environment for participants and organizers alike, enabling the effective expression of ideas and fostering positive social change.